Registration is open! First day of play is 8/27. View schedule!
Registration is open! View info.
Registration is open for January/February 2018 league!
Registration is open for the 12/09/17 Developmental Teams Tournament & 1/27/18 B'more Bash!
Stop by the Sip & Shop fundraiser at J. McLaughlin in the Towson/Ruxton area from 11am-3pm on Saturday 9/23 or 12-4pm on Sunday 9/24!
Buy candles & support BFHA!
Select Baltimore Field Hockey Association as your designated charitable organization!
Questions or concerns? Contact your BFHA Player Reps, Michelle Geczy or Melissa Weiss.
Introducing the BFHA Google Calendar! View league schedules.
On Facebook, search on "Baltimore Field Hockey Association" and "BFHA Beach Bash" to join.
Welcome to the Official Site of the BFHA
The Baltimore Field Hockey Association (BFHA), based in Baltimore, Maryland, is a volunteer organization that has a mission of promoting the growth of field hockey in the Baltimore region for high school, college, and post-school players. We have varying levels of play (fun and competitive) and both women and men are welcome. BFHA sponsors high school and adult field hockey leagues and tournaments throughout the year, including Beach Bash and the Southeast Tournament.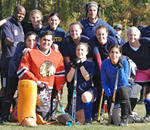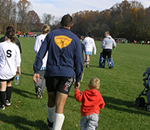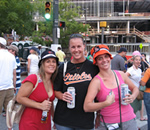 BFHA also has a strong social aspect; we want to connect players with one another. BFHA hosts social events throughout the year, often tied to a particular season of play or an event. Some of the best friends you meet may be through BFHA! We look forward to meeting you!
Stay Connected! Join us on Facebook to receive important BFHA news! On Facebook, search on "Baltimore Field Hockey Association" and "BFHA Beach Bash" to join.
Join Google calendar! If you have a gmail account, just search for "BFHAhockey@gmail.com" in the "Add a friend's calendar" box. If you don't have a gmail account, click on the direct link above; then import into whatever calendar you currently use (Outlook, etc). The calendar is public, but only board members will be able to edit the calendar; if you want to add a BFHA hockey event (socials, tournaments, etc) please let one of us know!