Subs spots available. Play runs through 5/28.
Co-ed league Wednesdays 6:30-8:30pm, runs from 6/07 - 8/09. Registration opens 5/05 at 10am.
Join us at DE Turf on April 29th-30th for Beach Bash 2023!
USFHL is holding a Regional Club Championship (RCC) qualifier in order to compete in NCCs in July!
Amazon Smile: Select Baltimore Field Hockey Association as your designated charitable organization!
Welcome to the Official Site of the BFHA
The Baltimore Field Hockey Association (BFHA), based in Baltimore, Maryland, is a volunteer organization that has a mission of promoting the growth of field hockey in the Baltimore region for high school, college, and post-school players. We have varying levels of play (fun and competitive) and both women and men are welcome. BFHA sponsors high school and adult field hockey leagues and tournaments throughout the year, including Beach Bash and the Fall Classic Tournament.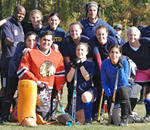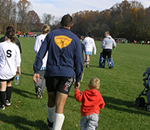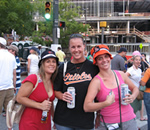 BFHA also has a strong social aspect; we want to connect players with one another. BFHA hosts social events throughout the year, often tied to a particular season of play or an event. Some of the best friends you meet may be through BFHA! We look forward to meeting you!
Stay Connected! Join us on Facebook to receive important BFHA news! On Facebook, search on "Baltimore Field Hockey Association" and "BFHA Beach Bash" to join. On Instagram, follow @bmore_fieldhockey; tag your photos with #BFHA!
Join Google calendar! If you have a gmail account, just search for "BFHAhockey@gmail.com" in the "Add a friend's calendar" box. If you don't have a gmail account, click on the direct link above; then import into whatever calendar you currently use (Outlook, etc). The calendar is public, but only board members will be able to edit the calendar; if you want to add a BFHA hockey event (socials, tournaments, etc) please let one of us know!