Summer League Registration opens Wed. 5/07/14 at 12PM EST!
June 21, 2014; early bird registration deadline of 4/01 gives teams a discounted price...
Check out these opportunities to play hockey, including SPark Men's Indoor Hockey Program & a new Hymax Boys' indoor field hockey team...

Make a Purchase through Amazon and Help BFHA Earn Money!

If you access the Amazon site through the BFHA site, and make a purchase, BFHA earns a referral fee...

Join BFHA on Facebook!

Search on "Baltimore Field Hockey Association" to join the group.
Welcome to the Official Site of the BFHA
The Baltimore Field Hockey Association (BFHA), based in Baltimore, Maryland, is a volunteer organization that has a mission of promoting the growth of field hockey in the Baltimore region for high school, college, and post-school players. We have varying levels of play (fun and competitive) and both women and men are welcome. BFHA sponsors high school and adult field hockey leagues and tournaments throughout the year, including Beach Bash and the Southeast Tournament.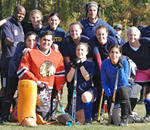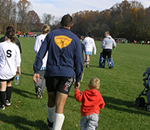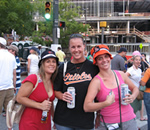 BFHA also has a strong social aspect; we want to connect players with one another. BFHA hosts social events throughout the year, often tied to a particular season of play or an event. Some of the best friends you meet may be through BFHA! We look forward to meeting you!
Join Baltimore Hockey on Yahoo Groups and Stay Connected! All BFHA members are encouraged to join to receive important news posts. Click on the link below to join now!

Also join the BFHA Facebook group to stay connected! Search on "Baltimore Field Hockey Association" to join.